Today, after work, I eagerly got to my baking. I had made the pie crust yesterday, and got right to business rolling the dough, making the filling, designing a lovely steam-vent pattern on the top crust. I baked it. It was beautiful. It was golden. Puffed, with juicy drips of jam visible between the sparkles of sugar.
From the oven, I walked into my dining room to set it on the cooling rack. Inches from the cooling rack, I felt disaster looming: the butter from the crust had made the pie plate slippery, and it shot from my silicone-mitted hand, skidded off the table, and tumbled to the floor, onto our beige carpet. Yes, that's a sandal in the lower right corner.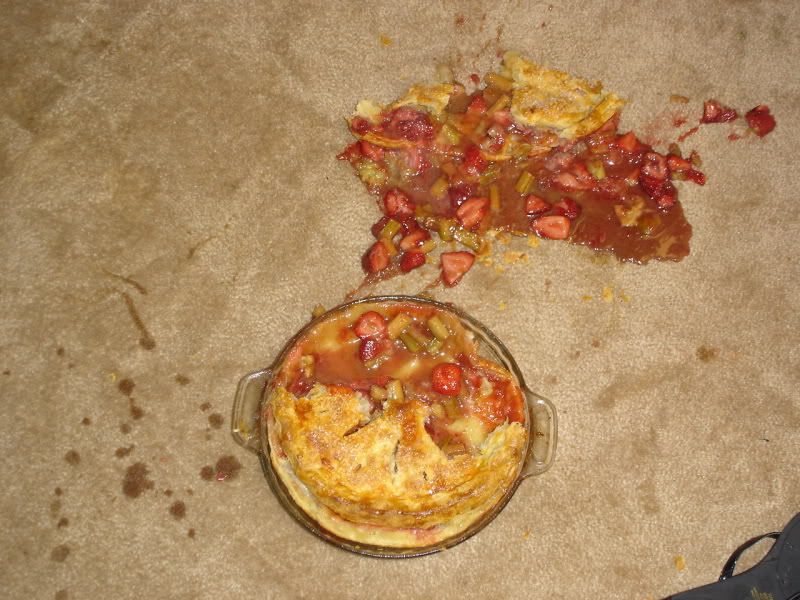 I'd be lying if I said I didn't salvage the parts that landed on top. And you know what? It's fantastic.